About Pendergast Law
Law Office of Rick L. Pendergast, Attorney
Emphasizing Real Estate Law
Rick L. Pendergast, owner of Pendergast Law Office, is an attorney emphasizing Real Estate Law, Estate Planning and General Business Law. With 28 years of legal experience and a strong connection to the community, Rick Pendergast provides clients with an affordable, less-intimidating experience and great results.

Meet Rick
"I am a farm boy with an education," says Rick L. Pendergast, a local attorney and owner of Pendergast Law Office, who specializes in Real Estate Law, Estate Planning, and General Business Law.
Rick L. Pendergast has been in the Eau Claire area for nearly all of his life, and he has been practicing law for 28 years. His welcoming, comfortable office, located in Downtown Eau Claire, reflects his "open door" perspective.
"I try to make the law understandable to my clients," Rick states. "It doesn't have to be a mystery."
And it's as simple as that. Rick builds long-term relationships with his clients and feels that trust and integrity are key in the practice of law.
"The tradition of law is one of protection and advocacy; dealing with the interests of real people. Drafting their deeds, preparing their wills, or setting up their businesses. There is nothing I enjoy more than developing long term relationships with my clients in order to help them over the course of their lives."
Not only is his law practice unique in its approach, but the fees at Pendergast Law Office are affordable.
"I understand how hard people work for their money, and I pride myself on fair and reasonable billing for services," says Rick.

Meet the Staff
Jena Lewison - Rick's Daughter, Business Assistant
Ellen Pendergast - Rick's Wife, Litigation Assistant
Bonnie Hetchler


Serving the Local Community
Rick's philosophy is grounded in his connection to the Eau Claire area and the Chippewa Valley. It's this foundation that provides real benefit to his clients.
"My roots in this community run deep. For 150 years, a member of my family has lived in Eau Claire County without interruption. I have grandchildren who live on the farm I grew up on."
Rick is a Veteran of both the Air Force and the Eau Claire Police Department. He has seven children and 14 grandchildren.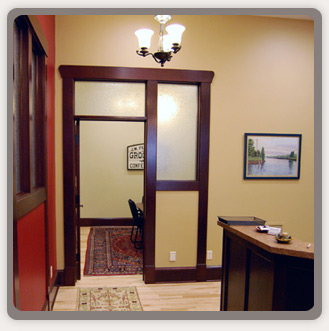 Rick's Philosophy
My operating philosophy as a lawyer can be found in the words of Abraham Lincoln, who wrote: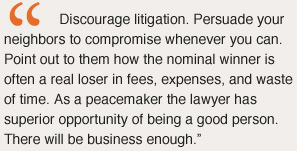 "This quote hangs in my law office and I believe is just as relevant today as it was in Lincoln's day."